Crafting unique experiences for unique businesses.
Great design is an invitation to a multi-sensory journey, we believe in a multi-layered approach to create a bespoke experience that tells a story and represents your brand.
Good design should bring out the best of your space.
Advocates of good design approach, we believe in a critical thinking process to value add and elevate your space with our experience and knowledge.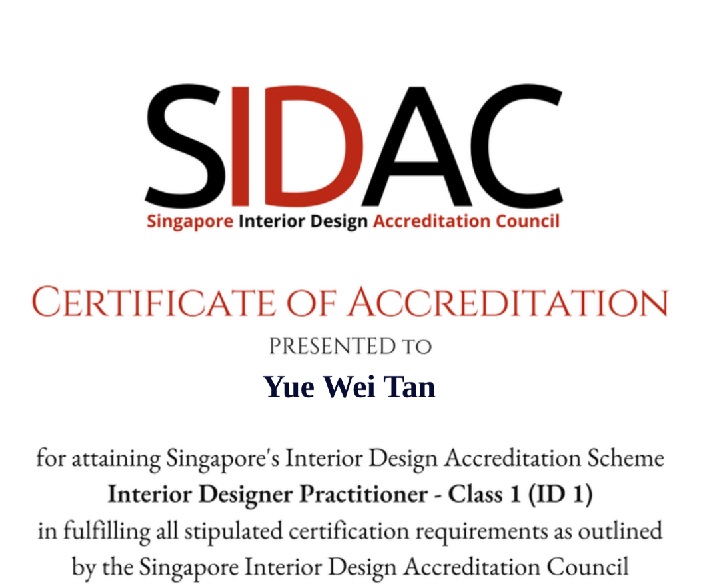 YWA Interior accredited Interior Designer Class 1 by SIDAC (Singapore Interior Design Accreditation Council)
- Private Events
- Bi-annual Newsletter