YWA Studio – ACHI Sustainability Library
YWA Studio is very happy to share our first footprint the contribution to sustainability and education and we are proud to announce the launch of the 1st library in Ladakh, India. The project would not have been possible without The Achi Sustainability Project spearheading this very meaningful and rewarding effort.
Dear Ar. Tan Yue Wei – YWA Studio
Our Heartfelt Appreciation To You
Thank you for helping to build the 1st ACHI Sustainability Library in Ladakh, India.
Because of you, the children in Satho Centralised Resident School will receive the 1st library of their lifetime. Living in the most remote regions, they can now connect to a wider selection of world books and benefit from this knowledge.
The ACHI Sustainability Project is tasked to serve humanity regardless of race, language, or religion. We believe that education is a crucial aspect in elevating humanity and sustainability is key to maintaining a balance in every part of the world, even in the most remote places
THE ACHI SUSTAINABILITY PROJECT
25 May 2022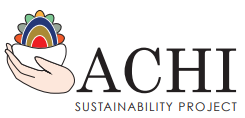 AFFINITY
COMMUNITY
HAPPINESS
INTERDEPENDENCE